Corporate video introductions are probably one of the crucial parts of the start-up of any business. Create an Intro Video or a corporate video to help raise brand awareness and convey your message clearly to the audience with proper creative visuals.
Various brands have created videos to introduce their businesses to customers throughout the decades. Yet, only some succeeded in influencing the audiences. Using Videos is a great tool to promote your brand story and showcase product launches. Also, since YouTube increases organic traffic by 157 %, it's important for you to include exactly what you want for maximum effect. Technology has many benefits if used properly.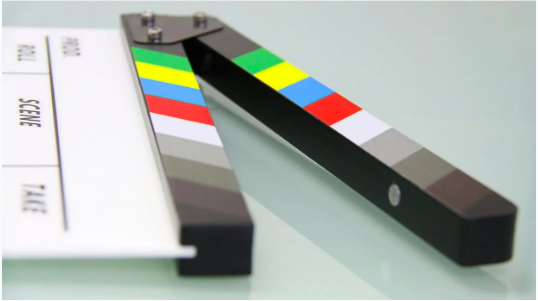 What is a corporate video?
Talking of corporate videos, the corporate video brings to mind glossy advertising videos intended for the promotion of a particular brand, product, or service. This is arguably the most common video format for corporations and remains highly successful. Basically, it's all about a company video containing company into the video and features of its products and services.
Video marketing is an important component of any marketing strategy that aims to help customers increase their awareness of their services.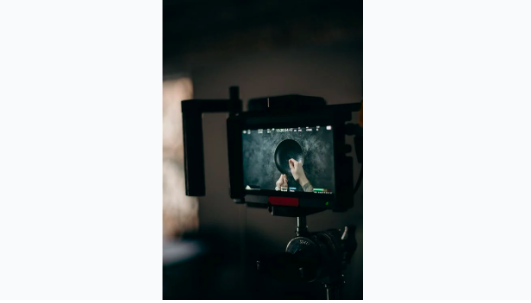 How much does a corporate video or company introduction video cost?
The cost of a video about a company can depend upon many factors like the need for videography, the number of days of videography, the requirement for animation, travel and stay requirements, the quality of the technical and creative team, and so on.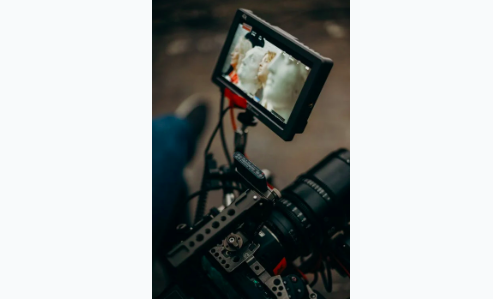 In India, corporate or company introduction videos can cost as less as 30000 Rupees and as high as a couple of crore rupees. The devil is in the detail. Creating a memorable corporate video requires a mix of creative and technical expertise and sufficient time.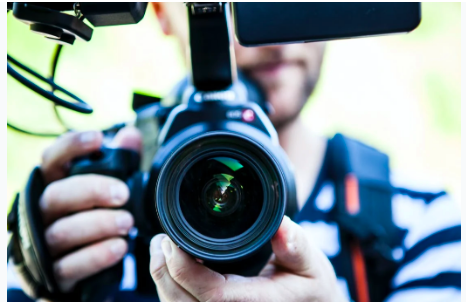 Below are some great examples of company intro videos or corporate films. We also provide links to the video examples or shows you can explore.
List of Top 10 Corporate videos of all time
1) Dollar Shave Club
This has been one of the most iconic company introduction videos. The video for Dollar Shave Club has been widely viewed and regarded as the best marketing video ever. Since the company started its advertising career, it has been credited as one of the most influential advertising platforms on YouTube.
Its buzz impacted sales immediately and continues today. The video's direct, clear, and easy-to-follow message rewards its creativity and simplicity.
If your company ideas are perfect for your company name, you could be able to achieve sales success too.
Here is a great example of their corporate video
2) The Karamtara Corporate Film
Karamtara is one of India's biggest lattice structure manufacturing companies. Jigsaw has executed the company's corporate video. It took about six days to shoot, and drone cameras were extensively used in the video. It is a great corporate video that keeps the audience's attention and tells the company's story by using engaging visuals and showcasing its various products and services.
3) 75 years of BIC
BIC is a well-known name for Pens lighters and shavers. Recalling what made the brand so great and popular is also a good idea of how you might create an introduction video — showing your best products.
In Bic's case, the real production had an animation image. Since the video isn't a real product, it's an advertising campaign for showcasing animated versions of it, it works well to maintain the stories and messages.
This is an additional case in which animation is used in a presentation of your product to showcase your business.
4) Thai Life Insurance
This is not just a typical promotional video titled "Unsung Hero." The major goal of this movie for Thai Life Insurance was to highlight how their products reflected caring and progress for their clients and how everyone was a member of a greater family.
This business film strikes all the right notes, informing viewers that Thai Life Insurance is all about doing good and improving the lives of those around them.
Also, unlike traditional corporate commercials, the producers developed the foundation around a very emotive notion, which resulted in this corporate video gaining millions of views and still appearing on Facebook video feeds now and then. An absolutely outstanding business video.
Here is a great example of Thai Life Insurance's corporate video. Probably it is the most perfect example as well.
5) Rackspace
Rackspace's film is another fantastic example of a business video. This film contains far less comedy than Risual's, but it reflects the same "brand feeling" as Risual, which really is crucial in a business video.
Rackspace's corporate film premise is a day at their workplace, including how their place looks, who works together, how people work there, what motivates them, and what additional advantages they provide.
This corporate film is incredibly fast, so you don't get bored, and, above all, it "humanizes" the entire Rackspace office experience. The producers performed an outstanding job in performing this great video and developing its idea.
6)Shopify
Assume you want to demonstrate how innovative your firm is. In that situation, Shopify's corporate film may be a terrific model to emulate. The film promotes solid work ethics, the workplace atmosphere, and team spirit – an ideal video for recruiters.
Furthermore, the branding in this film is an excellent example of how to make distinctive corporate videos for the audience. In the whole film, there is not a single mention of Shopify's services. Instead, their emblem shows briefly near the finale. However, keep in mind that such movies have a better probability of success when they are targeted to a certain aim.
As I previously stated, a good tale will always captivate, as seen in this Shopify video.
Yes, this movie is lengthy for six minutes, but once you hit play, you're stuck watching until the finish. It's a very inspiring and uplifting narrative.
The story of three people who were at a crossroads in their lives and also how they turned their lives around is an engrossing plot. Shopify has employed that notion in conjunction with a stunning soundtrack to get the intended impression on the viewers.
One thing you'll notice near the finish is that they do not advertise their services. They only demonstrate their teamwork, work ethics, inventive advancements, and excitement. And as a result of the feeling it creates in the viewers, there is a considerable increase in loyalty and confidence.
Despite the fact that it is a lengthier film than normal, the poignant and uplifting narrative helps you forget about it.
7) Watermark
Watermark is an app for photoprotection and branding. And, like every good video, they began with a problem: having your work stolen or even used without your consent. The inquiry, "What is your main concern?" immediately draws attention.
They then go on to show why Watermark is the greatest option for photo security, regardless of the kind.
The main factor of this film is made up of simple 2D animations. They do an excellent job of showing various circumstances with simple character designs, and the writing accurately conveys the idea.
With a smart technique to develop consumer trust and create brand recognition, they empathized with their audience and helped them trust their care for them.
8) Practicus
Let's get one thing straight: Practicus is a project management and consulting firm. It's tough to make "I am the best consultant" seem credible to many people.
But this video from Practicus completely alters that.
This movie employs a magnificent display of motion graphics to describe their service and how it benefits the long term. The video's pure aesthetics are enough to hold anyone's attention for the whole length.
Then there's the language, which is straightforward but professional. People comprehend what they're saying, which is critical, especially if you're a consulting firm.
I like how they combine the animation and writing to create a smooth watching experience. They are seamlessly interwoven to figuratively convey diverse scenarios while not overwhelming the audience.
It's difficult not to be captivated by this clip.
9) Hubspot
Hubspot, the specialists in inbound marketing, always have known how to use videos most efficiently and entertainingly possible. They would always make even the most difficult and technical theory edible and understandable.
So it's no surprise that they nailed this film showcasing their journey from the beginning, their business culture, to where they currently are.
The peppy song and the gorgeous multi-style video instantly capture our attention. This film transitions from an 80s throwback aesthetic to pixelated graphics, comic book artwork, and live-action – it has it all!
Furthermore, while the primary material is completely joyful, imaginative, and casual, a gorgeous professional touch is difficult not to like. They've depicted themselves in such a manner that you desire to be part of their culture, which makes this a great corporate film.
What isn't to like about it?
10) Slack
Yes, yet another from Slack. But this is a testimony, and it's a damn excellent one!
This humorous testimonial, produced by video production firm Sandwich Video, embodies everything that is wonderful about video marketing.
Because of the present 2020 circumstance, this one is epic because it was fully filmed and developed at home. Sandwich Video, as with all of their films, opted for a really fun, hilarious, and light-hearted approach, which works beautifully for this one.
With each member of the team describing a different component of Slack, they did an excellent job of explaining the product and demonstrating why Slack is such a terrific complement to any workplace, whether you work from home or not.
All of the communication in the video occurs over video conferences using Slack, rendering this video very relevant and valuable to the present circumstance that every organization is in.
This right here is a fantastic testimony!
Conclusion
Corporate video creation is on its way to becoming an essential component of any modern corporation. Video is one of the most adaptable media types, and as we've seen, it can be used for a broad range of purposes while providing a high return on investment. If you're still unsure about trying your hand at video creation,
In terms of value, video is more packed than other media types. Simply said, a video clip may hold more information than an image or a piece of text. This is because video is a hybrid format, with several channels for delivering information such as pictures, music, audio, text, and animation.
A film showcasing your company ideas demonstrates your dedication to your career. Using video, you make it easy for potential consumers and clients to comprehend your business concept. You may reach out to human feelings by using videos. People can identify with both you and your company, and as a consequence, your identity develops more quickly and successfully.