Building trust is essential to any organization's success. Corporate films assist businesses in fostering consumer confidence in the goods and services they offer. You may use marketing films to explain your company's culture, beliefs, and social commitments as well as how you are improving the community you serve.
According to statistics, companies who creatively integrate video material on their websites have more excellent conversion rates than those who do not. We are prepared to listen to your demands and assist you in delivering corporate video material that will meet and even exceed your goals, whether you are new to producing promotional films or just working on your next video project.
Include films in your public relations efforts to highlight the human aspect of your businesses. They advance deeper down your sales funnel once they can relate to the individuals running the company. Both large and small businesses rely on our corporate video production services.
Contrary to when they read text, when the audience's visual and auditory senses are engaged, they become very attentive and retain 60% more of the information they have heard.  
Customers do not have time to go through your fantastic 700-word page about your company since people have short attention spans. Utilizing an explainer film on your website allows you to communicate your point of view clearly and fast.
With 83 % of organizations claiming that video provides a positive ROI, a well-made video and an effective marketing strategy are a sure-fire way to succeed. Our straightforward three-step method is created to create an animated business film that engages your viewers on a human level. To get you started, make a fast consultation request.  
You need a video production firm with the skills and expertise to make an engaging video that will offer you a strong return on investment if you want to attain all these goals.
Why Should People Choose Us?
You may make business films for each level of your sales funnel and for internal communications with the aid of our corporate video creation service agency. More companies are using video to generate engaging content that increases traffic and accelerates company growth.
Finding the right video production firm for your project might be difficult since everyone makes fantastic promises.
We produce top-notch corporate movies for companies worldwide. We have collaborated with owners of small, midsize, and international enterprises.
One of the most essential tools that every marketer should employ is corporate films. If a picture paints a thousand words, then a professionally made business promotional film paints a million.
We provide excellent video production services at a minimal cost. We have a dedicated group of people contributing towards producing splendid video films for your company.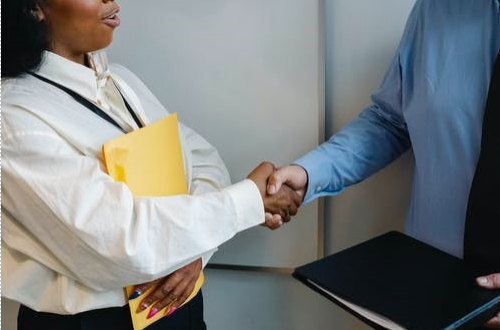 Why is producing corporate videos important?
More executives are beginning to perceive videos as a need in their marketing strategy and day-to-day operations as business video output and viewing both grow. According to a recent Forbes research, 75% of corporate leaders view professional films on company websites at least once a week. So, just because you are a B2B company does not mean you have to utilize the tried-and-true strategies of webinars and white papers to reach your target market. Here is a bit more information about how we approach these business video productions because a lot goes into them, and they may take many different forms. 
The process of creating a video usually proceeds step by step:
Budget creation, idea generation, and screenplay drafting are all steps in the pre-production process (or script outline). A voiceover is frequently recorded before beginning production if one is necessary.
Production: Following a style selection, a storyboard is made to lay out the activity scene by scene. The style then dictates the rest of the procedure.  
Live-Action:
Setting up a shooting site, recruiting talent (if necessary), and filming with an experienced camera & lighting team are all common production steps for live-action videos.
Animation:
Once Effects is used to animate the images after they have been created using a predetermined style and screenplay for animated videos.
After the video is created, the post-production step entails any necessary editing and the addition of final changes like extra on-screen graphics and sound design. 
Which corporate video production is best for you, though?
Phew! There are many production alternatives to think about, and if you are just starting, it may seem overwhelming. This infographic could assist you in narrowing down the kind of material you should be producing for any external-facing content, after which you can make a better style choice. You can determine the most appropriate style of video production and the potential investment of resources (time, money, etc.) if you know where you want to reach your clients in the purchasing process. 
Since we are the corporate video production business that most clients turn to for all video kinds, feel free to contact us if you need more advice. Nothing is too big or too little for us to handle. 
What about your audience?
A successful video is aware of its audience. You may already have a clear idea of your target audience, including their characteristics and thought processes. If so, explain it in this sentence.
If not, you should do audience research. Find out more about them than their basic age, gender, and location. What are the most prevalent issues, inquiries, and interests with them? What do they have in common? Who are they being influenced by? Interview people, get feedback, and search your social media accounts to see who engages with your business. 
Make the extra effort to identify the precise audience for this film, and you will have a solid basis for decision-making throughout the video creation process.
What is your main point?
Now that you are aware of the audience for your video, it is time to think about this information, put it together with your goals, and develop your main message.
Work backward from what your viewers want to do after seeing your video. Is it to subscribe to your YouTube channel, buy your goods, or click on a link? After seeing your video, what is the immediate next action you anticipate they will take? Once you know that, determine what your video's viewers must see to execute that action.  
Construct a video plan.
A video strategy is essential for giving every choice you make a long-term perspective. You need to consider the production details of your video at this step. How will you stick to your spending limit and delivery date? What will be done with this content to make the most of its return on investment (ROI)? For additional information, see this post on developing a video strategy.
The success of your video depends on a solid plan, but that approach will change over time. You should not be too stressful to do it perfectly the first time. Instead, the goal is to provide you with a precise structure to which you can turn and which enables you to produce movies in a lasting manner. This will guarantee that you keep within your budget and that your film has the highest potential to generate a profit now and in the future.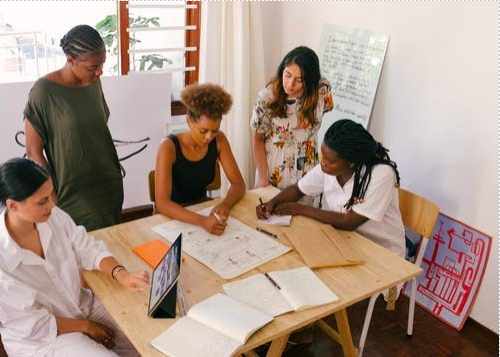 Make a production brief for a video.
A production brief is a summary of the data you have gathered up to this point and ought to act as a road map for the duration of production to keep everyone on course. Your video's goals, target audience, main message, budget, and deadline should all be covered in this document. Include a description of the achievement, such as how a successful ROI for this video will be attained.  
What innovative strategy do you employ?
It is time to start thinking about the video's content by developing an idea. Draw conclusions from your brief as you brainstorm the elements of your film, including how they should be presented and what should stick out.
Look for ideas from previous online videos that have addressed the topic you are discussing. Look at what your rivals have accomplished. And get ideas from any remarkable and impactful videos you have seen. Find out what makes them effective.
All the information may be combined into a strategy for your video content, which will provide you with the creative direction for your video.
Produce your play
It is time to compose a script now that you have defined your plan and creative approach. Your creative process should highly influence your script, and your research should support the idea it conveys.  
Consider whom you will utilize as your talent (actors or presenters) to read this script. Try to write in their tone and style if you have already hired them. To ensure the script is a suitable fit, you can consider including them.  
Make your script entertaining and genuine by choosing language that is simple to grasp and specific to your audience. Be as brief as you can to avoid making the video overly long.
Additionally, you may incorporate any locations and action concepts you have already plotted into the screenplay.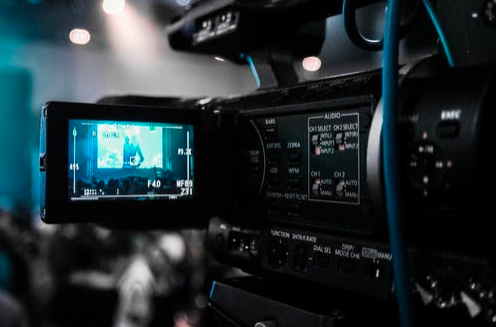 Make a storyboard.
With the help of storyboards, you can see how your film will be put together and what you will need to animate or find material for. It will assist you in turning your mental concepts into concrete, visually appealing objectives that are tightly related to certain screenplay sections.  
Give as much specificity as possible to each photo you see. What topics are required where? How bright is it here? How did the coloring and frame turn out? Use screenshots and other visual cues from online movies, videos, and photos as references. You may also make a scamp, a basic storyboard showing what sorts of shots you need. 
Depending on the video you are producing, this storyboard may or may not be sophisticated. You are the creator; therefore, in the end, do what pleases you. To guarantee you obtain the photos on the day, having a strategy for them is the essential objective.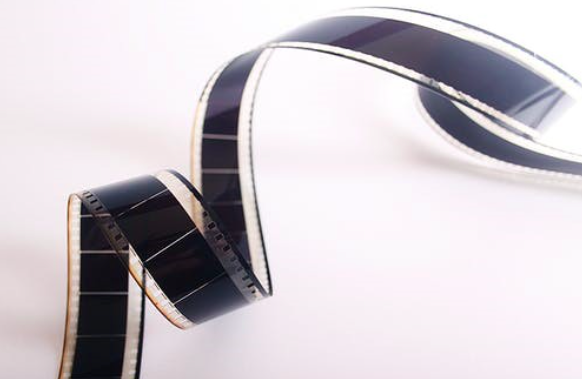 Breakdown of Video Production Costs
 The cost of any corporate video depends on some common factors, which are- the duration of the shoot, number of days required, the amount of editing required, duration of the video, voice-over artists, and post-production efforts. Let us see how the corporate video production costs vary. 
Costs associated with project management and coordination
The job of a project manager or coordinator is more than just handling paperwork. The project manager or coordinator makes sure that production expenses do not go above your allotted budget for video production. Additionally, they oversee the production schedule, ensuring that all parties participating in a project meet their deadlines. Making videos is no different.
The producer in video production is the project manager or coordinator.
Average Costs:
A recent film school graduate should be compensated at Rs. 3,000 per hour, whereas an experienced expert in video creation should be paid Rs.20,000per an hour.  
Costs of Script Development
If your video production calls for one, you must engage a qualified screenplay writer. Depending on whether you want a completely written screenplay or an outline for your on-camera speakers to follow, the cost of scriptwriting varies. Naturally, the price also depends on how long your movie is. For you, we may arrange the script-writing process.  
Cost estimates for a skilled screenplay writer to develop a video concept, storyboard, and script for your video range from Rs.4000 to Rs.15,000 per hour.
On-Screen Talent Hiring Costs (Actors, Models)
Again, the cost to employ these experts will depend on their degree of experience and competence and how much of their time you will need. If you prefer not to appear on camera, you may utilize actors, models, or voice-over talent. We can arrange this for you.  
The more experienced actors, models, and voiceover artists often bill between Rs. 5000 and Rs. 39,455 per hour, depending on demand, level of expertise, and union fees. 
The price of adding special effects to videos
Your video project's special effects budget will increase if it incorporates animations, motion graphics, or title overlays. We strongly advise including a call to action in brand films meant to generate leads, sell something, or promote a business or service. This is where visual special effects come into play. 
Please visit us to get the best prices for all your corporate video production needs. You may contact us through email or call us or may be directly visiting our office. To get the details do visit our website. 
For more informative blogs, visit our website's blog section.